Vic Falls to Gorillas
Booking Dates
06/21/2023 through 11/28/2024
Travel Dates
06/21/2023 through 12/01/2024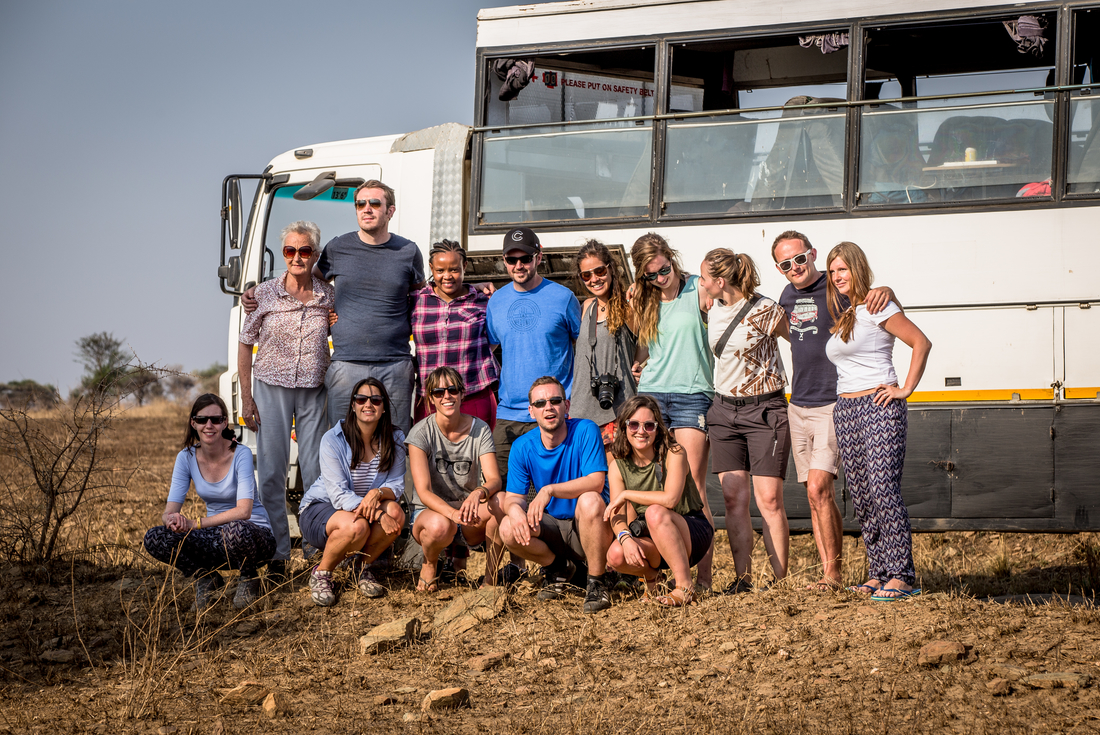 Vic Falls to Gorillas

Experience the very best that East Africa has to offer on a 43-day in-depth adventure from Zimbabwe to Kenya. From the cascading beauty of Victoria Falls to the fragrant delights of Zanzibar's spice plantations, the peaceful shores of Lake Malawi to the bustling activity of Nairobi, this trip features vibrant landscapes, local village communities and the renowned African wildlife. Spot elephants in Zimbabwe, see lions in the Serengeti, track gorillas in Uganda – your animal expeditions alongside the natural wonders and colourful cultures of this amazing region is sure to make for some unforgettable moments.

Activities
Victoria Falls – Victoria Falls Wildlife Trust Visit
Masvingo – Great Zimbabwe Ruins guided visit
South Luangwa – Jewellery workshop Project
South Luangwa National Park – 4×4 Afternoon Game Drive
South Luangwa National Park – 4×4 Dawn Game Drive
Mikumi National Park – 4×4 Game Drive
Irente – Lushoto hike
Irente – Local lunch
Ngorongoro Forest – Elephant Cave Trek
Ngorongoro Crater – 4×4 Game Drive
Serengeti National Park – 4×4 Game Drive
Serengeti National Park – 4×4 Game Drive
Serengeti National Park – 4×4 Game Drive
Mto wa Mbu – Cooking class, crafts & village walk
Lake Nakuru – Overland Vehicle Game Drive
Lake Nakuru – Morning Overland Vehicle Game Drive
Queen Elizabeth National Park – Overland Vehicle Game Drive
Bwindi National Park – Mountain Gorilla Permit & Trek
Kericho – Tea plantation visit
Masai Mara National Reserve – 4×4 Game Drive
Masai Mara National Reserve – Full Day 4×4 Game Drive
Loita Hills – Maasai Village Visit
Highlights
Meet the Maasai people known for their vibrant red dress and elaborate jewellery and gain an insight into the culture and ancient ways of this proud East African community.
With permits included in the price of the trip, take a trek through Uganda's steamy forests to seek out rare mountain gorillas and spend an unforgettable hour in their presence.
Take a mind-blowing safari across the floor of the Ngorongoro Crater in an open-roof 4WD vehicle for a chance to see endangered black rhinoceros.
Embark on a hike through the Usambara Mountains to the Irente viewpoint, then stop at a farm on the way back for a picnic lunch.
Visit the Victoria Falls Wildlife Trust to learn about the rehabilitation of wildlife from poaching and get the chance to meet some rescued or orphaned wildlife currently in their care.
| Day | Description | View All |
| --- | --- | --- |
| Day 1 | Victoria Falls | Details |
| Day 2 | Victoria Falls | Details |
| Day 3 | Bulawayo | Details |
| Day 4 | Bulawayo | Details |
| Day 5 | Masvingo | Details |
| Day 6 | Harare | Details |
| Day 7 | Lusaka | Details |
| Day 8 | Petauke | Details |
| Day 9 | South Luangwa National Park | Details |
| Day 10 | South Luangwa National Park | Details |
| Day 11 | Lake Malawi | Details |
| Day 12 | Lake Malawi | Details |
| Day 13 | Chitimba | Details |
| Day 14 | Iringa | Details |
| Day 15 | Mikumi National Park | Details |
| Day 16 | Dar es Salaam | Details |
| Day 17 | Stone Town | Details |
| Day 18 | Zanzibar Northern Beaches | Details |
| Day 19 | Zanzibar Northern Beaches | Details |
| Day 20 | Bagamoyo | Details |
| Day 21 | Usambara Mountains | Details |
| Day 22 | Usambara Mountains | Details |
| Day 23 | Arusha | Details |
| Day 24 | Karatu | Details |
| Day 25 | Ngorongoro Crater / Serengeti National Park | Details |
| Day 26 | Serengeti National Park | Details |
| Day 27 | Mto wa Mbu | Details |
| Day 28 | Nairobi | Details |
| Day 29 | Lake Nakuru National Park | Details |
| Day 30 | Eldoret | Details |
| Day 31 | Kampala | Details |
| Day 32 | Kalinzu Forest | Details |
| Day 33 | Queen Elizabeth National Park | Details |
| Day 34 | Kisoro | Details |
| Day 35 | Gorilla Trek | Details |
| Day 36 | Gorilla Trek | Details |
| Day 37 | Mbarara | Details |
| Day 38 | Jinja | Details |
| Day 39 | Jinja | Details |
| Day 40 | Kericho | Details |
| Day 41 | Masai Mara National Reserve | Details |
| Day 42 | Masai Mara National Reserve | Details |
| Day 43 | Nairobi | Details |