Africa Encompassed Southbound
Booking Dates
07/02/2023 through 11/13/2024
Travel Dates
07/02/2023 through 11/16/2024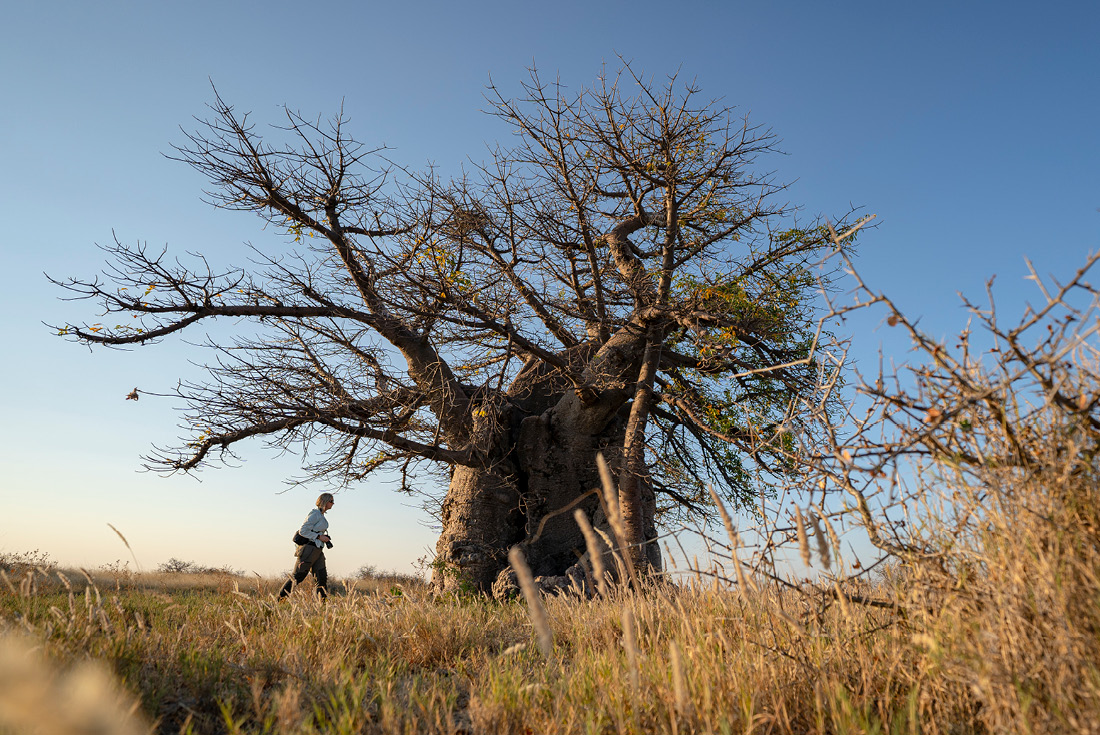 Africa Encompassed Southbound

Looking for Africa with the lot? Ask and you shall receive on this epic trip across ten countries in 63 unforgettable days. Get breathtakingly close to animals more often seen in zoos and nature documentaries, from endangered mountain gorillas and lumbering elephants to ferocious lions and tiny dik-dik antelope. Along the way, meet people from a range of cultures and communities: Zanzibar spice growers, Lake Malawi fishermen and San people. Nairobi to Cape Town and all the adventure in between – this trip will leave you amazed by the breadth of life and culture and the beauty of nature gracing this spectacular continent.

Activities
Lake Nakuru – Overland Vehicle Game Drive
Lake Nakuru – Morning Overland Vehicle Game Drive
Queen Elizabeth National Park – Overland Vehicle Game Drive
Bwindi National Park – Mountain Gorilla Permit & Trek
Kericho – Tea plantation visit
Masai Mara National Reserve – 4×4 Game Drive
Masai Mara National Reserve – Full Day 4×4 Game Drive
Ngorongoro Crater – 4×4 Game Drive
Serengeti National Park – 4×4 Game Drive
Serengeti National Park – 4×4 Game Drive
Serengeti National Park – 4×4 Game Drive
Mto Wa Mbu – Village walk & local dinner
Irente – Lushoto hike
Irente – Local lunch
Mikumi National Park – 4×4 Game Drive
South Luangwa National Park – 4×4 Dawn Game Drive
South Luangwa National Park – 4×4 Afternoon Game Drive
South Luangwa – Jewellery workshop Project
Masvingo – Great Zimbabwe Ruins guided visit
Victoria Falls – Victoria Falls Wildlife Trust Visit
Chobe National Park – Dawn Open 4×4 Game Drive
Okavango Delta – Mokoro safari
Okavango Delta – Nature Walk
Grootfontein – San Bushman cultural experience
Etosha National Park – Overland Vehicle Game Drive
Cape Cross Nature Reserve – Cape Cross seal colony
Sossusvlei – 4×4 Tour
Sesriem – Sand dunes visit
Fish River Canyon – Canyon entrance
Highlights
With permits included in your trip, seek out the rare mountain gorilla on a trek through Uganda's steamy forests and spend an unforgettable hour in their presence.
Get the chance to spot and get close to all of the Big Five and more in Masai Mara National Reserve, Serengeti National Park, Ngorongoro Crater, Etosha National Park and Chobe National Park, among others.
Experience the two sides of Jinja – a riverside retreat at the source of the Nile, but also the adventure capital of Uganda.
Chill out on the northern beaches of Zanzibar enjoying white sand and sparkling blue sea of the Indian Ocean, and cross over to Africa's Atlantic coastline for seafood spreads and dune bashing experiences.
Meet with village communities during your African adventure, including the colourful Maasai tribespeople, the hunter-gatherer traditions of the San communities, and local fisherman on Lake Malawi.
| Day | Description | View All |
| --- | --- | --- |
| Day 1 | Nairobi | Details |
| Day 2 | Lake Nakuru National Park | Details |
| Day 3 | Eldoret | Details |
| Day 4 | Kampala | Details |
| Day 5 | Kalinzu Forest | Details |
| Day 6 | Queen Elizabeth National Park | Details |
| Day 7 | Kisoro | Details |
| Day 8 | Gorilla Trek | Details |
| Day 9 | Gorilla Trek | Details |
| Day 10 | Mbarara | Details |
| Day 11 | Jinja | Details |
| Day 12 | Jinja | Details |
| Day 13 | Kericho | Details |
| Day 14 | Masai Mara National Reserve | Details |
| Day 15 | Masai Mara National Reserve | Details |
| Day 16 | Nairobi | Details |
| Day 17 | Mto wa Mbu | Details |
| Day 18 | Ngorongoro Crater / Serengeti National Park | Details |
| Day 19 | Serengeti National Park | Details |
| Day 20 | Serengeti National Park / Mto wa Mbu | Details |
| Day 21 | Usambara Mountains | Details |
| Day 22 | Usambara Mountains | Details |
| Day 23 | Dar es Salaam | Details |
| Day 24 | Stone Town | Details |
| Day 25 | Zanzibar Northern Beaches | Details |
| Day 26 | Zanzibar Northern Beaches | Details |
| Day 27 | Stone Town | Details |
| Day 28 | Mikumi National Park | Details |
| Day 29 | Iringa | Details |
| Day 30 | Chitimba | Details |
| Day 31 | Lake Malawi | Details |
| Day 32 | Lake Malawi | Details |
| Day 33 | South Luangwa National Park | Details |
| Day 34 | South Luangwa National Park | Details |
| Day 35 | Petauke | Details |
| Day 36 | Lusaka | Details |
| Day 37 | Harare | Details |
| Day 38 | Great Zimbabwe Ruins / Masvingo | Details |
| Day 39 | Bulawayo | Details |
| Day 40 | Bulawayo | Details |
| Day 41 | Victoria Falls | Details |
| Day 42 | Victoria Falls | Details |
| Day 43 | Victoria Falls | Details |
| Day 44 | Chobe National Park | Details |
| Day 45 | Chobe National Park | Details |
| Day 46 | Bagani | Details |
| Day 47 | Okavango Delta | Details |
| Day 48 | Okavango Delta | Details |
| Day 49 | Bagani | Details |
| Day 50 | Grootfontein | Details |
| Day 51 | Grootfontein/San people | Details |
| Day 52 | Etosha National Park | Details |
| Day 53 | Etosha National Park | Details |
| Day 54 | Spitzkoppe | Details |
| Day 55 | Swakopmund | Details |
| Day 56 | Swakopmund | Details |
| Day 57 | Swakopmund | Details |
| Day 58 | Sesriem | Details |
| Day 59 | Sossusvlei/Konkiep River | Details |
| Day 60 | Fish River Canyon | Details |
| Day 61 | Orange River | Details |
| Day 62 | Western Cape | Details |
| Day 63 | Cape Town | Details |